Learning from the past – Acting for the future
O parte din copiii Școlii Babel au participat împreună cu Adriana (profesoara de istorie) și Vlad (profesorul de educație socială), colegii noștrii, la un proiect despre cum sunt reprezentați rromii în media și arta din România.
Lucrările și expoziția realizate de copii reprezintă felul în care ei încearcă să schimbe lucrul acesta.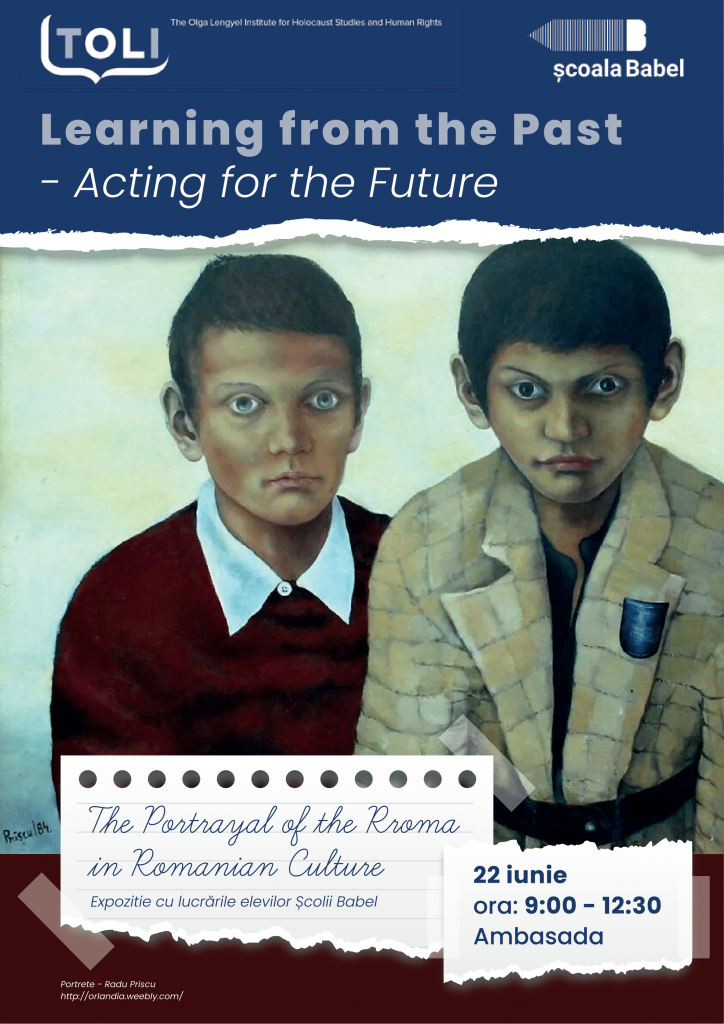 Vezi detalii.